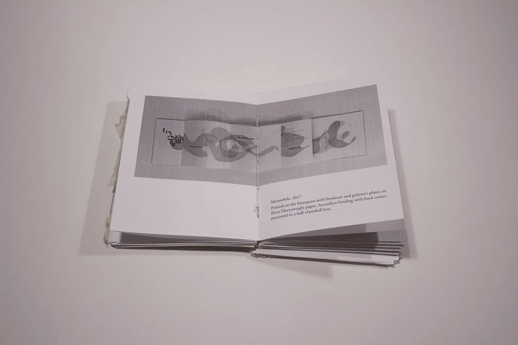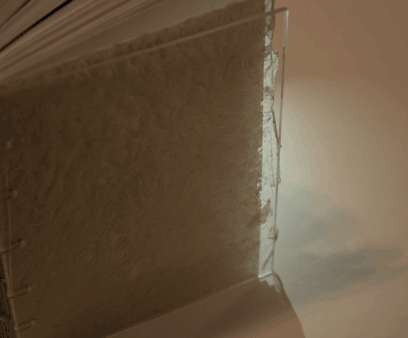 This coptic stitch book cover using handmade paper and smooth plexiglass creates textural contrast. The spread featured at the top left is Macy Chadwick's
Meanwhile.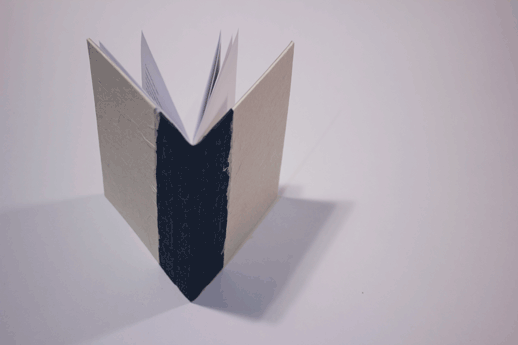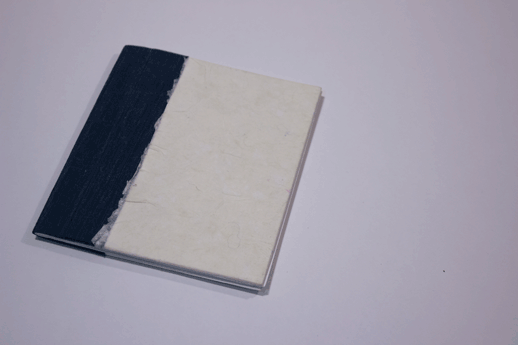 This knife edge book also uses handmade paper but its texture has been flattened slightly with glue. The edge and spine of the book are bound with navy blue book fabric.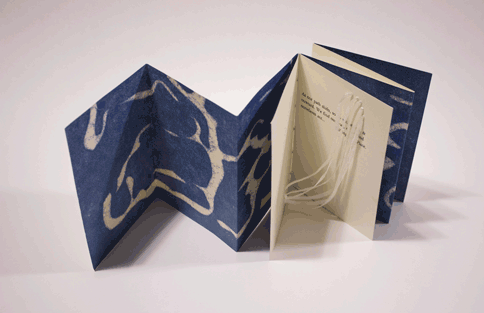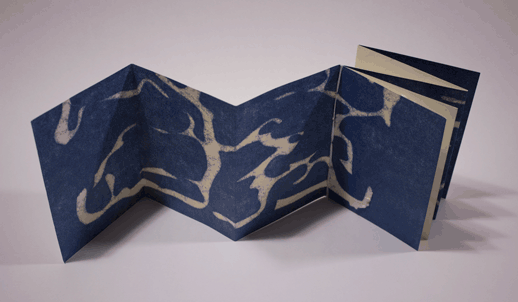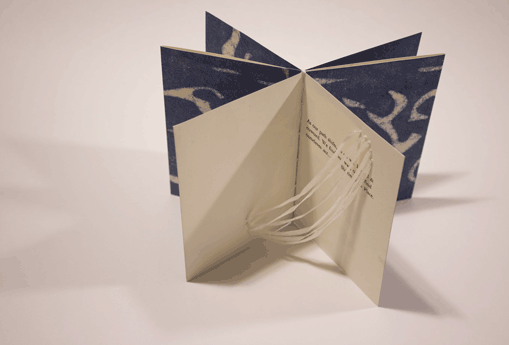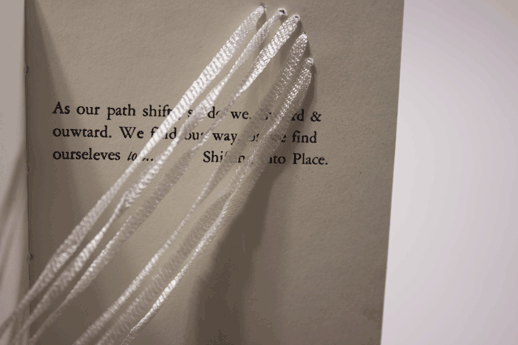 Shifting into place is a project that features use of the letterpress in both the type and image across two bound accordion books. The imagery is meant to reflect a cerebral yet geographic pattern that is echoed in the poetry printed inside.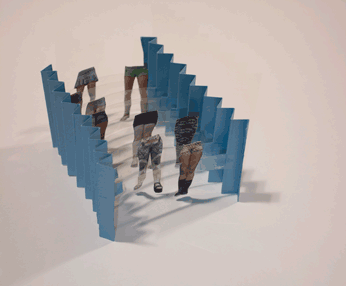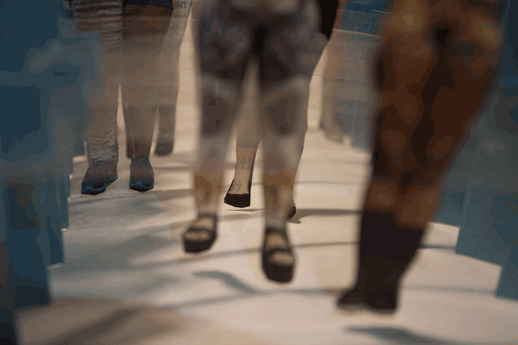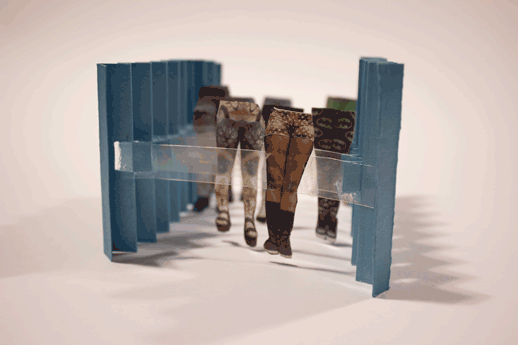 Using imagery from Stacy Baker's
She's Got Legs
photo series, I created a tunnel book. I tried to convey the individuality of each pair of legs, though in a series, which is what originally drew me to Baker's series.
Art Director: Janine Wong